We're giving away awesome prizes all of the time. Enter for your chance to win trips, cash, and stunning vacation homes!
90 Second Exterior Tour From HGTV Dream Home 2017
Tour the outdoor features and stunning landscape of HGTV Dream Home 2017.
HGTV Smart Home Giveaway 2017
Now through June 2nd at 5:00pm, enter for your chance to win HGTV® Smart Home 2017, a Southwestern paradise located in the highly sought-after destination of Scottsdale, Arizona, plus a brand new 2017 Mercedes-Benz GLE550e 4MATIC® and $100,000 provided by national mortgage lender Quicken Loans®. The grand-prize package is valued at over $1.5 million.
HGTV Ultimate Outdoor Awards Giveaway
We're sorry! The entry period for HGTV Ultimate Outdoor Awards Giveaway is now over. Thanks to all those who voted and entered for a chance to win $5,000.
HGTV Dream Home Giveaway 2017 Grand Prize
Anna S. - Kutztown, PA
Lumber Liquidators Dream Floor Giveaway 2017
David R. – Stoneville, NC
Travel Channel's The Trip 2017
Debbie E. - The Villages, FL
Travel Channel's Winter Escape Sweepstakes
Lisa R. – Summerville, SC
Weekly winners of the Amazon Kindle Voyage E-Reader
Week 1: Spencer B. – Lyman, ME
Week 2: June D. – Fort Myers, FL
Week 3: Suzanne P. – Greensburg, PA.
Week 4: Terri M. – Winter Garden, FL
Week 5: Joe B. – Ellwood City, PA
Week 6: Edna K. – Medford, OR
Week 7: Nila G. - Turlock, CA
Week 8: Deborah J. - Churubusco, IN
Week 9: Luke C. - Brooklyn, NY
Week 10: Kermit S. – Columbus, OH
Week 11: Gema G. – San Antonio, TX

Fixer Upper Christmas Sweater Sweepstakes
Debbie M. - Battle Ground, WA
Angel B. - Middletown, NY
Alicia S. - Beavercreek, OH
Michelle F. - Hollywood, FL
Lecia C. - Sarasota, FL
Nicole V. - Quakertown, PA
Overstock.com's Holiday Style Sweepstakes
Timothy M. – Danbury, CT
HGTV Urban Oasis Giveaway 2016
Brandon H. – Marlboro, MD
Overstock.com's Refresh to Impress Sweepstakes
Thomas M. - Rome, PA
GAC's Adventure Sweepstakes
Susan D. – Oak Ridge, NJ
Travel Channel's Ultimate Fall Getaway
Lorrie W. - Westfield, NJ
Dark Horse's A Chance To Win The Unexpected Sweepstakes
Susan A. - Schuylerville, NY
Barbara G. - Albuquerque, NM
Kelly B. - Pembroke Pines, FL
Ronda D. - Phoenixville, PA
Deanna I. - Fayetteville, NC
Sue F. - Anadarko, OK
James H. - Madison, NE
Beach Escape Sweepstakes
Bret B. - Burlington, WI
My Urban Life Sweepstakes
Amy T. - Austin, TX
Dena C. - Saint Cloud, FL
Michelle R. - Springfield, OR
Michelle J. - Maple Heights, OH
Michele H. - Aurora, CO
Cynthia D. - Port St Joe, FL
Jacqueline G. - Apple Valley, CA
Larry C. - Brookfield, IL
DIY Network Blog Cabin Giveaway 2016
Michael D. - San Jose, California
Gulf Escape Flooring Presented By Lumber Liquidators
James B. - Westport, MA
Travel Channel's Hawaii Sweepstakes
Angela P. - Atlanta, GA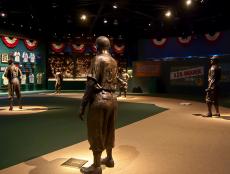 Resident fans are passionate about their NFL, MLB, minor league, collegiate and youth teams, as well as NASCAR events.