We're giving away awesome prizes all of the time. Enter for your chance to win trips, cash, and stunning vacation homes!
Get more
Take a 90-Second Exterior Tour
Jason tours the exterior of the DIY Network Ultimate Retreat 2017.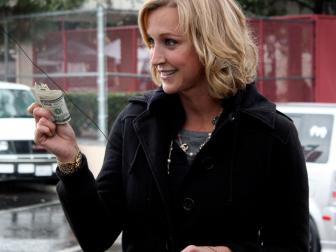 Now through September 25th at 5:00pm, enter daily for your chance to win $25,000! 
We're Sorry! The entry period for GAC Summer Across America Sweepstakes has ended.
DIY Network Ultimate Retreat Giveaway 2017
Now through September 27, 2017, enter for your chance to win DIY Network® Ultimate Retreat™ Giveaway 2017, a lakeside paradise located on Lake Champlain in Burlington, Vermont, plus $50,000 provided by national mortgage lender Quicken Loans®. The grand-prize package is valued at over $1 million.
Live Big in WY Summer Adventure Sweepstakes
John M. – Lakeland, FL

Food Network Star 2017 Fan Favorite Sweepstakes
Louis J. – St. Petersburg, FL
Maryanne T. – San Diego, CA
Louisa G. – Johnson City, TN
Katherine E. - Excelsior, MN
Michele F. – Madras, OR
Travel Channel's Eat, Drink, Travel Sweepstakes
Kathleen T. - Warren, NJ
HGTV.com's Faces of Design Awards Giveaway
Dan F. – Stillman Valley, IL

HGTV 25 Grand In Your Hand Sweepstakes
Denise M. – Smyrna, TN
Andrew W. – Templeton, CA
Jonda S. – Benton, KY
Nick D. – Jacksonville, FL
Athene's Renovation Sweepstakes
Holle C. – Houston, TX
Flip Your Floors Sweepstakes with Vanilla Ice
Ryan B. – Bakersfield, CA
HGTV 25 Grand in Your Hand Sweepstakes
Denise M. – Smyrna, TN
Travel Channel Iceland Adventure Sweepstakes
Denise H. - Claremont, CA
HGTV Ultimate House Hunt Giveaway
Cathleen L. – Lilly, PA
Stearns & Foster Ultimate Bedroom Sweepstakes
Alicia G. – Jacksonville, FL
Sonja D. – Conway, SC
Shawn C. – Fort Myers, FL