The Farm Kings' mom, Lisa, shares easy recipes for her fresh farm-to-table favorites, such as this colorful coleslaw that includes sweet onions, cilantro and lime.
1 head of cabbage
3 bell peppers (in a variety of colors)
3 sweet onions
1/2 cup cilantro
3/4 cup Ranch dressing
1 teaspoon chili powder
1 lime
Salt and black pepper to taste
Cut vegetables, slice thin. Chop cilantro. Set aside. Mix Ranch dressing and chili powder. Combine ingredients. Squeeze lime juice, stir. Add salt and black pepper to taste.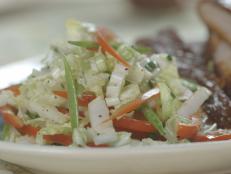 Country music group Little Big Town's Kimberly Schlapman shares her recipe for Southern-style coleslaw.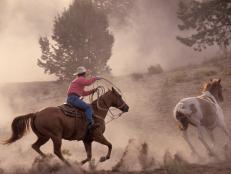 The American Cowboy is known all over the world as a symbol of America. The cowboy life might not have been quite as glamorous as the silver screen portrayed it, yet most of the men and women who lived their lives as cowboys or cowgirls wouldn't have traded it for any big city job available to them at the time. In no particular order, here are our picks for the Top 20 Cowboy & Cowgirl Songs.