The Band Perry's Pumpkin Pie
For the Perrys, the holidays always mean gorgeous 3-part harmony — & this pumpkin pie. Through the years each sibling has crossed out the other's name on the actual recipe page, claiming ownership.
Cook Time: 50-55 mins | Serves: 1 9-inch pie
1 (9") unbaked pastry shell
1 (16 0z.) can pumpkin (2 cups)
1 (14 oz.) can Eagle Brand Sweetened Condensed Milk (NOT EVAPORATED MILK)
2 eggs
1 teaspoon ground cinnamon
1/2 teaspoon each, ground ginger, nutmeg, & salt
In large bowl, combine all ingredients EXCEPT pastry shell; mix well & turn into shell. Bakes 15 minutes at 425˚. Reduce oven temp to 350˚; bake 35 to 40 mins. longer or until knife inserted 1" from edge comes out clean. Cool before cutting. Garnish as desired. Refrigerate leftovers.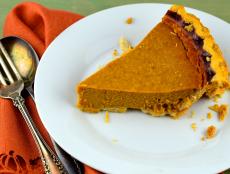 For Eli Young Band's Chris Thompson, it wouldn't be the holidays without his mom's pumpkin pie.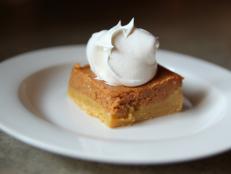 No matter how full they are from dinner, everyone always saves room for Lisa King's pumpkin cake – made, of course, with Freedom Farms pumpkins!