From midcentury moderns to massive McMansions, Atlanta has a home style for all.
Jon Turtletaub who directed Last Vegas said that one of the most attractive things about filming in Atlanta is the diverse architecture. In the film, the four main characters are scattered across the country, but Turtletaub had no problem cheating a split-level home in North Druid Hills for a suburban New Jersey dwelling. A brick apartment in Midtown looked a lot like a Brooklyn residence, and a gated home in an undisclosed location mirrored a Malibu mansion. No matter what your architectural taste may be, Atlanta is sure to accommodate.
Grander homes, what one would refer to as mansions, estates and castles are typically found in the Buckhead area. Though one might see a French chateau next to a mammoth Mediterranean, most of the homes reflect a traditional design and have long driveways, security gates and acreage ensuring even more privacy. Some of the homes date as far back as the 1920s while others are having driveways poured as you read this.
Midcentury moderns are usually found in the Buckhead, Lenox Road and Briarcliff areas. These homes tend to sit on larger lots, making them potentially vulnerable to the wrecking ball to make way for tight subdivisions.
Midtown is mostly metal and glass with Atlanta's largest concentration of sleek and modern high-rise apartments and condos. Many of them are newly constructed with sparkling amenities; the older buildings (1980s-era) are racing to update their lobbies and common areas to keep up. There are a handful of beautiful historic homes from the 1920s in Midtown that surround Piedmont Park.
Founded in 1904, Midtown's neighbor Ansley Park might just be the city's prettiest 'hood. Edwin Ansley designed it as a "car community" for the wealthy and affluent so that their newly acquired horseless carriages could navigate the roads more easily. Homes in the district are an amalgamation of eclectic and contemporary suburban architecture, including Greek revival-inspired, federal, neoclassical, Colonial, Italian Renaissance, Queen Anne and Tudor constructs; Craftsman bungalows are also quite popular in the area.
The Old Fourth Ward and the Westside neighborhoods are experiencing the most noticeable architectural renaissance in the city. Abandoned warehouses that once churned out pencils and mattresses, served as train depots and even housed a Sears and Roebuck catalogue distribution center have been converted into spacious and unique live/work spaces. A lot of the original details—air vents, concrete floors and exposed brick walls—are still intact. As industrial as it all sounds, the complexes have been updated with gyms, state-of-the-art theater rooms, dog parks and even a few 24-hour doormen and concierges.
Bungalows and craftsmen homes also abound and are mostly found in the Virginia/Highlands, East Atlanta Village, Kirkwood, Ormewood and Grant Park neighborhoods.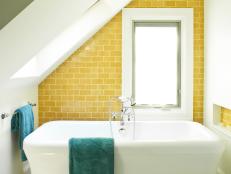 Whether you need a new powder room sink or a complete renovation, there's a home remodeler in Atlanta to take care of your every need.