The Cutest Doormats to Welcome Your Guests This Season
With friends and family coming and going a lot during these busy holiday-filled months, a fun doormat will do wonders for every entryway. This season, skip the standard options and grab one of these eye-catching alternatives.
Keep in mind: Price and stock could change after publish date, and we may make money from these links.
Skip the Rudolph images and opt for something a bit more back to basics this time around. With its minimalist look and overall rustic feel, these antlers will surely set the stage for the cozy interior that your guests are about to step into. Take wiping your feet one step further by styling firewood and a pair of boots nearby to create a log cabin vibe no matter where your home is.
Just because it's the holiday season doesn't mean you have to stick with typical Christmas decorations. A specific color palette, or pattern, will capture this time of year just as well without being overwhelming kitschy. One of the safest bets to achieve cozy greatness? A rustic plaid. Refresh your entryway with the the help of a cabin-friendly choice that will enhance your overall cold weather aesthetic instantly. Plus, this option will last all winter long and doesn't need to be stored away in a hurry.
Not big on traditional decor, but still want to introduce a touch of a seasonal statement? A snowflake-filled scene is just what you need to incorporate into your setup this year. With no red or green in sight, this silver hued option brings just the right amount of whimsy to any front door. Embrace the crisp air and welcome those magical days filled with dustings of shimmering snow.
Add some tasteful puns with a playful pine mat that'll surely bring about a few cheerful chuckles. With its fun cutout details and silly text front and center, this new accessory will definitely "spruce" up your place in all the right ways.
If you're expecting some young visitors for the holidays, make sure you cater to their excited states by keeping out some extra cute additions. For starters, set the mood by having a playful doormat be the first thing they encounter upon their arrival. A cute snowman choice incorporates some no-fail favorites while blending in seamlessly with your home thanks to its neutral backdrop.

No matter if you've been naughty or nice throughout the year, it's always good to leave a friendly reminder for Santa — along with a plate of cookies, of course. To ensure Saint Nick stops at your home this year, leave some bold signage at your entry that he definitely won't miss. Friends and family will also be excited to come over to your fun-filled place for a festive gathering thanks to this welcoming addition.

With pickup trucks and old timey cars shown toting trees back home, this cute dormat is impossible not to love. A tiny car carrying home a tree that's a bit too big is the epitome of the world charming. Even with no text at all, this thoughtfully designed doormat will bring the perfect touch of festivity and style to any door in need of a merry makeover.
Decorations don't need to be overly Christmas-friendly in order for them to bring warming qualities to your digs. A classic winter scene will certainly look idyllic when placed outside of any front door. This colorful collection of snowy evergreen trees will greet your guests in the most welcoming of ways all season long.

Choose your favorite holiday staple and go with a minimalist approach to really let that one specific image shine. Whether it's a tree, snowman or a reindeer, one single design is a stylish way to incorporate some Christmas charm in an on-trend way. A doormat featuring just a few of the many dancing, dashing and prancing reindeers is a jolly way to celebrate with the help of some iconic pals.
While gathering with loved ones is an important part of the holidays, we can't forget about exchanging those perfectly packaged presents. A pile of wrapped boxes underneath a tree or near the fireplace is enough for some, but if you're looking for ways to incorporate a few more gifts, try out a doormat. The simple bow and warm wishes make this an ideal choice for every home.
With a lot of foot traffic in and out of our homes during these busy weeks, having this essential is a must. Not only does it give guests a spot to clean off their shoes before stepping into your foyer, the nice greeting at their feet will delight them as well. An oh so cute log cabin scene accompanied by a special sentiment is all you need to set a welcoming tone in your home.
A favorite lyric scrawled across a doormat is a no-fail way to usher in the season in the cheeriest of ways. The wintry snowflakes paired with the bold red font make this joyous accent one to bring out every year when things start to get merry.

Make the best first impression by welcoming your guests with these supersized jingle bells. Decked out in traditional reds and greens, these seasonal favorites are a great addition to any doorway. And the neutral background color means this doormat will match with just about any holiday decor.
From swoon-worthy bouquets to favorite carols, one thing's for sure — holly is front and center during the holidays. Introduce a fresh pop of color to your entryway with a doormat that is guaranteed to bring the perfect amount of tradition to your home. Whether you keep this find inside or out, a collection of your warmest accessories at its side will make your home look winter ready in no time.
Reindeer aren't the only animals that should be kept on display during this time of year. A group of birds sporting their finest winter-friendly duds is the cutest way to capture the season without sticking with cliche decorations. If you're done with scenes of snowmen and the like, lay one of these understated choices in front of your door for an addition that is bound to bring a smile to everyone's face.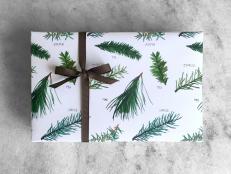 Presentation is certainly important — despite how quickly gifts tend to get torn open. Add some extra festive flair to your holiday crafting station this year by grabbing a few speciality papers that will really make your gifted goodies standout.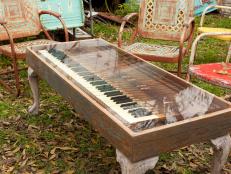 From upcycled pianos to people living in barns, check out our fan's favorite pins, most popular projects and shared trends.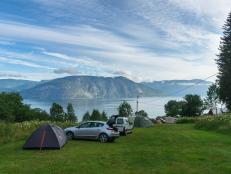 Know what to pack and how to prep to make sure your camping trip is full of fun and worry-free.