Country music group Little Big Town's Kimberly Schlapman shares her recipe for cola infused with cherry juice.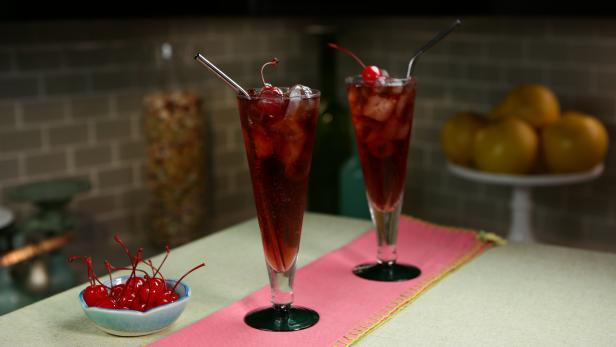 Kimberly Schlapman gets her chance at learning the fun and fine art of pizza making and ping pong playin' at Comet Ping Pong Pizza. Back in her kitchen, and with the help of supermodel Niki Taylor, Kimberly takes a cue from Comet and makes a menu that's sure to please everyone in the family, as seen on season 2 of Great American Country's Kimberly's Simply Southern.
2 cups cherry juice
Ice
2 cups cola
Maraschino cherries for garnish
In 4 glasses pour 1/2 cup of cherry juice in each. Fill the cup with ice and top with 1/2 cup of cola. Garnish with cherries.