Chris Young's Frosted Christmas Cookies
Country Artist Chris Young shares a story and recipe about his favorite holiday treat, frosted Christmas cookies.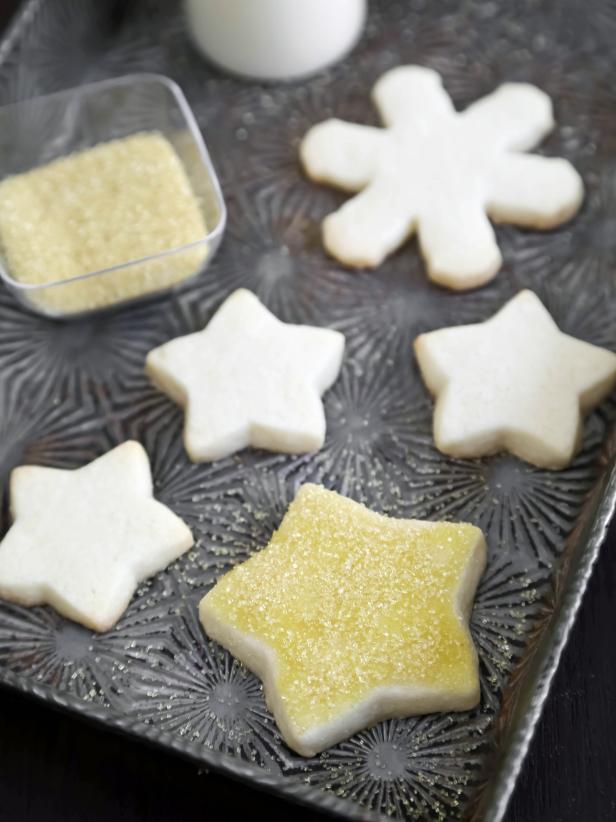 Sugar Cookie Stars
Use six basic ingredients to make classic Christmas sugar cookies for upcoming holiday parties. Use cookie cutters to create stars, trees and other traditional shapes, and then dress up with frosting and sugar crystals in seasonal hues. Get the recipe.
Cook Time: 10-12 min | Serves: Varies
1 cup butter, softened
2 1/4 cups white sugar
2 eggs
4 cups self-rising flour
1 teaspoon vanilla
1 teaspoon orange extract
milk as necessary
In a large mixing bowl, cream together butter and 2 cups of the sugar. Add eggs one at a time and beat well after each. Combine flour, 1 teaspoon vanilla, and 1 teaspoon orange extract. Add flour mixture to the creamed butter mixture alternately with the milk to play dough consistency.
In a small separate bowl, Dip rounded teaspoonfuls of dough into sugar.
Place on greased baking sheets. Bake at 375 degrees F (190 degrees C) for 10-12 minutes or until lightly browned. Cool on wire racks.
FROSTING: Combine softened butter (1/2 stick) with sifted confectioners sugar until creamy. Add 1/2 teaspoon orange extract, 1/2 teaspoon lemon extract, and food coloring of choice. Mix well, add additional confectioner's sugar to desired consistency. Frost each cooled cookie with dollop of frosting. Serve.