Granny Beck's Apple Butter
Country music group Little Big Town's Kimberly Schlapman shares her recipe for butter made from apples and cider, and spiced with cloves, cinnamon and allspice.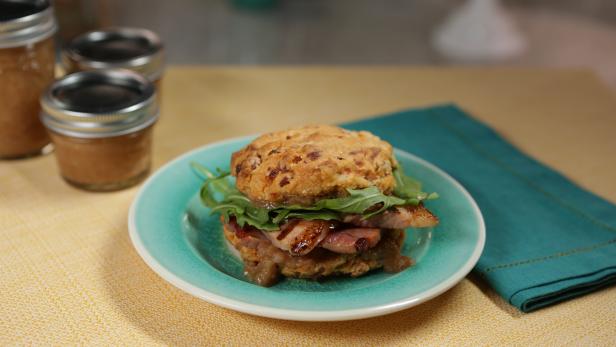 Kimberly visits Benton's Smoky Mountain Country Hams in Madisonville, Tenn., then heads to the kitchen to make a breakfast worth waking up for and she is joined by special guests from Little Big Town, Jimi Westbrook and Phillip Sweet, as seen on Season 2 of Great American Country's Kimberly's Simply Southern.
Cook time: 1 1/2 to 2 hours | Yield: 3 cups
2 tablespoons unsalted butter
3 pounds assorted apples, peeled cored and cut into 1 inch chunks
3 cups apple cider
Zest and juice of lemon
1/2 teaspoon ground cloves
1/2 teaspoon cinnamon
1/2 teaspoon allspice
In a dutch oven over medium heat melt butter and add the apples. Cook the apples until slightly soft about 5 minutes. Add the cider, zest and juice of lemon, cloves, cinnamon and allspice. Bring to a boil, and reduce heat to a simmer. Let simmer, partially covered and stirring occasionally for about 1 1/2 hours to 2 hours until it is reduced and thickened. Mash the apples with a potato masher. Let cool before serving.