The boiling buttery goodness of the Revival Peach Cobbler is the ninth inning closing pitcher to a perfect meal. One of the cornerstone desserts of the soul food kitchen, with layers that form a Southern summer sunset.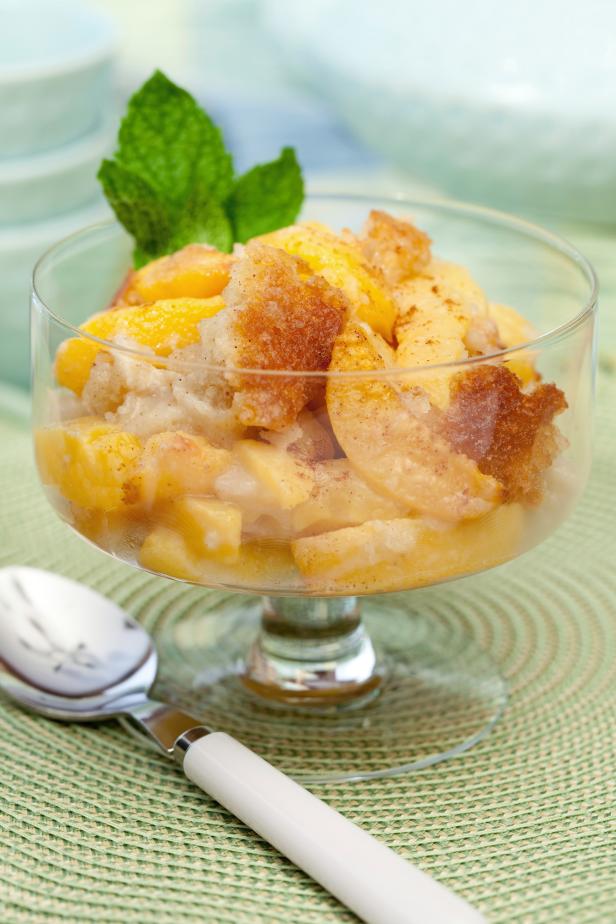 Freshly Baked Peach Cobbler
Removable index cards contain 27 of the most coveted recipes by Zac Brown and his friends - from Southern Fried Chicken and Hearty Brunswick Stew to Farmer's Fried Green Tomatoes and Revival Peach Cobbler. As well are dozens of poems, songs, and stories - both fact and lore - accompanied by images of art, nature, travel and life that illustrate how to make it all happen. Order online »
istockphoto.com/kourafas5/Lorraine Kourafas
Time: 1 hour | Servings: 6
1 stick melted organic salted butter
1 cup White Lily self-rising flower
1 cup organic sugar
1 cup organic whole milk
3 capfuls real vanilla extract (substitute: 1 tbsp vanilla bean paste)
1 can lightly sweetened organic peaches
Preheat oven to 350 degrees.Mix the milk, sugar, flour and vanilla in a mixing bowl. Pour the melted stick of salted butter into a Pyrex casserole pan. Add the contents of the mixing bowl. Add the peaches and their juice to the pan.
Bake uncovered at 350 degrees for 35 to 40 minutes. You will know it's done when the top is golden brown.