This sweet and savory jam recipe from South Baltimore's Spoons Coffee Inc. is the perfect complement to your favorite homemade buttermilk biscuit.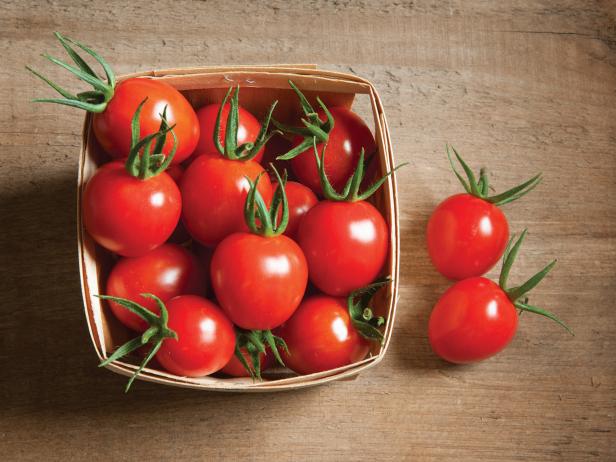 Tomato 'Cherry Bomb'
Bred by Johnny's Selected Seeds, and exclusive to them, 'Cherry Bomb' is a bite-sized tomato that's perfect for snacking (you can even pop them into your mouth while you're picking in the garden). This variety is resistant to late blight.
8 slices bacon, chopped into 1-inch pieces
1-1/2 cups yellow onions, chopped into small pieces
2 lbs. ripe plum or roma tomatoes, chopped
1-1/2 tsp. kosher salt
1/4 tsp. ground black pepper
1/2 cup maple syrup
1 Tbsp. brown sugar
1 tsp. Sriracha hot sauce
1 tsp. smoked paprika
1 Tbsp. apple cider vinegar
Cook bacon in a medium dutch oven or heavy-bottomed saucepan over medium heat until browned, about five minutes. Add onions, stirring until translucent and softened, five to seven minutes. Drain excess bacon grease from pan.
Stir in remaining ingredients and reduce heat to low. Simmer uncovered, stirring occasionally, until reduced and thickened to a jam-like consistency, about one hour.
Transfer to a blender and pulse to combine, leaving some chunks. Use immediately or store in the refrigerator for up to three days or in the freezer up to two months.