From the Zac Brown & Friends Southern Ground Cookbook.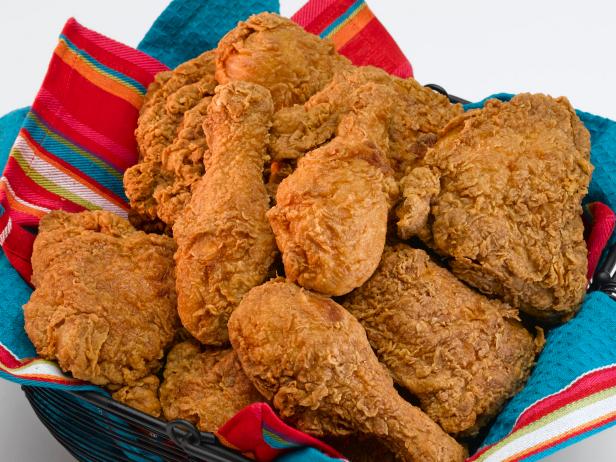 Removable index cards contain 27 of the most coveted recipes by Zac Brown and his friends - from Southern Fried Chicken and Hearty Brunswick Stew to Farmer's Fried Green Tomatoes and Revival Peach Cobbler. As well are dozens of poems, songs, and stories - both fact and lore - accompanied by images of art, nature, travel and life that illustrate how to make it all happen. Order online »
istockphoto.com/AdShooter
Time: 45 minutes | Yield: 6 Servings
6 pack of desired chicken

1 tsp celery salt

1 tsp onion powder

1 tsp garlic powder

1 tsp paprika

1 tsp finely grated black pepper

2 tsp sea salt

2 cups White Lily self-rising flour
2 cups buttermilk

2 eggs

1 bottle Louisiana hot sauce
Beat marinade ingredients together with a whisk. Soak the chicken pieces in this mixture for 45 minutes.
Mix all dry ingredients, then dredge the soaked chicken pieces through it and place them in the fridge for about 30 minutes. This allows them to dry out a bit so they will brown perfectly.
Use a deep cast-iron skillet. Fill it up halfway with peanut oil. Bring the grease to 350 degrees.
Add pieces to hot oil 1 inch apart. White meat gets 5 minutes per side,dark meat about 6 or 7 minutes per side. Fry with the bone side down first and don't move the pieces until the time is up. If they stick it's okay, they'll loosen when they crisp up.

Place pieces on paper towel (don't cover).