7 DIY Mother's Day Gift Ideas
While all moms would love a fancy brunch or a day at the spa, handmade gifts, especially from anyone on a tight budget, often mean just as much as more expensive gifts, if not more. If you are looking for a sentimental, heartfelt way to show Mom how much you appreciate her, get to work on one of these Great American Country DIY gift ideas.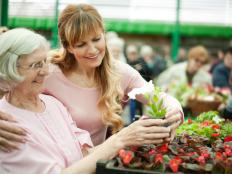 The perfect country song, according to David Allan Coe's hilarious classic "You Never Even Called Me By My Name," requires that you refer to trains, trucks, prison, gettin' drunk and – of course – mama. By those standards, none of these songs are perfect, but they're all at least very good at paying homage to Mom.