7 DIY Mother's Day Gift Ideas
While all moms would love a fancy brunch or a day at the spa, handmade gifts, especially from anyone on a tight budget, often mean just as much as more expensive gifts, if not more. If you are looking for a sentimental, heartfelt way to show Mom how much you appreciate her, get to work on one of these Great American Country DIY gift ideas.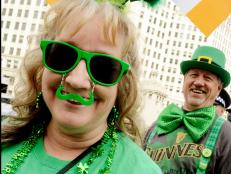 While Ireland is the best place to celebrate St. Patrick's Day, cities throughout the United States do their best to live up to the Irish hype.