The last day of October is more than just an excuse to put on a funny costume. As it turns out, the date has been quite an important one for country music. Here's a list of Halloween trivia, courtesy of
RolandNote.com
Oct 31, 1912 – Dale Evans born in Uvalde, Texas. In December 1947, she marries Roy Rogers, with whom she stars on radio and TV. She also writes their classic closing theme "Happy Trails"
Oct 31, 1921—Malissa Monroe dies at the family home near Rosine, Kentucky. No one bothers to tell her son, 10-year-old Bill Monroe, that she's dead until after she's already been buried
Oct 31, 1931 – Lester Flatt marries Gladys Stacy at the courthouse in Cookeville, Tennessee
Oct 31, 1934 – At a Halloween party in Halifax, Hank Snow meets his future wife, Minnie Aalders
Oct 31, 1947 -- Promoter Connie B. Gay books Eddy Arnold for the first-ever country show at Washington, D.C.'s Constitution Hall. Also on the bill are comedians Minnie Pearl and Rod Brasfield
Oct 31, 1952 – Hank Williams checks into a Shreveport hospital with acute intoxication
Country Stars Talk Halloween
Hear your favorite country stars discuss their Halloween moments and memories in these interviews then continue with Halloween trivia below.

Candy Queen & Scary Things
Taylor Swift remembers Halloween candy and a "hairy" high school costume.
Oct 31, 1954 – When Eddy Arnold plays Memphis' Ellis Auditorium, a young Elvis Presley finds his way backstage. Presley meets Arnold and The Jordanaires, and spots--though he does not talk to--Colonel Tom Parker
Oct 31, 1960 – Elvis Presley records "Crying In The Chapel" at Nashville's RCA Studio B. The single goes unreleased, however, for more than four years
Oct 31, 1964 – Darryl Worley born in Savannah, Tennessee. Noted for the strong traditional influence on his music, the lanky singer builds a solid career after his 2000 debut, striking a major chord for patriotism with his 2003 release "Have You Forgotten?"
Oct 31, 1966 – Decca releases Loretta Lynn's "Don't Come Home A'Drinkin' (With Lovin' On Your Mind)"
Oct 31, 1974 – Emmylou Harris records "If I Could Only Win Your Love" and her first single, "Too Far Gone"
Oct 31, 1983 – Lee Greenwood tapes the syndicated "Solid Gold" in Los Angeles, then visits the home of MCA chairman Irving Azoff to present him a tape of "God Bless The U.S.A."
Oct 31, 1987 – Dolly Parton opens a restaurant in Honolulu, the Dockside Plantation
Oct 31, 1991 – Randy Travis accepts a unique Halloween treat: a gold album for "High Lonesome"
Oct 31, 1993 – Actor River Phoenix dies of a drug overdose outside the Viper Room in Los Angeles. His final picture was "The Thing Called Love," based on Nashville's famed listening room, The Bluebird Café
Oct 31, 1995 – Bryan White, Derek George and John Tirro write "So Much For Pretending" on Halloween, distracted periodically by trick-or-treaters
Oct 31, 1998 – Lari White blows out the speakers when she sings the national anthem before the Miami Hurricanes' football game against Boston College
Oct 31, 2000 – "I Hope You Dance" becomes Lee Ann Womack's second platinum album
Oct 31, 2005 – "Inside TV" lists the Top 10 TV witches of all-time, ranking Lisa Hartman Black at #9 for her portrayal of Samantha Stevens' grown-up daughter in the late-'70s series "Tabitha"
Oct 31, 2006 – During a Tuesday edition of the Grand Ole Opry, Jeff Bates gets down on one knee at Nashville's Ryman Auditorium to propose to Kelly Vaughn. She nods yes
Oct 31, 2007 – Taylor Swift goes trick-or-treating in Hendersonville, Tennessee, disguised as the hairy "Star Wars" character Chewbacca
Oct 31, 2010 – Trace Adkins performs for U.S. soldiers in Basra, Iraq, near the outset of a USO tour
Oct 31, 2011 – Songwriter Liz Anderson dies at Nashville's St. Thomas Hospital. The mother of Lynn Anderson, she wrote Merle Haggard's "The Fugitive," among others, and had her own hit with "Mama Spank"
Oct 31, 2011 – MCA releases George Strait's single "Love's Gonna Make It Alright" to radio
Oct 31, 2012 – Got milk? Miranda Lambert unveils her new milk mustache ad during a media event at the Country Music Association office in Nashville
Oct 31, 2012 – George Jones cancels a performance at the Shooting Star Casino in Mahnomen, Minnesota, as he battles an upper-respiratory infection. The show was a makeup date for a concert in the spring that was postponed due to illness
Oct 31, 2012 – Country is prominent on FOX's "The X Factor." Contestant Tate Stevens sings Craig Morgan's "Tough," Sister C covers "Hell On Heels," female group 1432 does "We Are Never Ever Getting Back Together" and Willie Jones performs "Here For The Party"
Oct 31, 2012 – Ray Price reveals in The San Antonio Express that he's undergone six months of chemotherapy for pancreatic cancer
Oct 31, 2012 – Broken Bow announces it's signed Joe Nichols to a recording contract with its new label, Red Bow, in Nashville
Oct 31, 2013 – "Nashville: Like A Country Song" concludes a six-month run at the Country Music Hall of Fame. The exhibit featured clothing, instruments and a platinum album that appeared on-camera in the ABC-TV show Nashville
Oct 31, 2014 – Jake Owen, Gary Allan and Scotty McCreery play a benefit for the T.J. Martell Foundation at the Cannery Ballroom in Nashville. Also appearing are Gloriana, Kristian Bush, Frankie Ballard, Jana Kramer, Thompson Square and Parmalee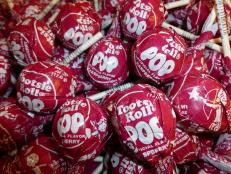 It's no trick: These American cities offer some of the true traditional treats of the Halloween season. Find out where glow sticks, sugary sweets and more are made.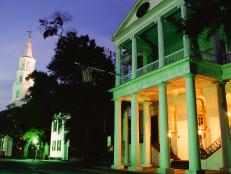 Locals share the perks and drawbacks of living in 5 spooky cities.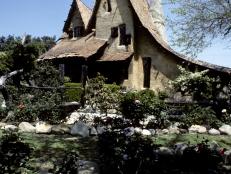 If you want to keep your wee ones happy, healthy, safe and full of the Halloween spirit, here's the local lowdown.