Atlanta has numerous fantastic and talented architects. It is home to Georgia Tech, after all!
Joshua Vick; Design By: Studio Entourage and architect Linda MacArthur
It's the mix of woods, including heart-pine flooring and recycled-timber beams, that distinguish this country kitchen by Studio Entourage and architect Linda MacArthur.
Choosing the right home architect is more serious than joining Match.com. Think of the architect as your matchmaker, the person who can translate all your wants, needs and desires to the one thing that will be your proverbial roommate forever.
The number one thing to remember when choosing an architect is that they work for you and with you. That doesn't mean that "the customer is always right," not by a long shot. That means the relationship, just like any good one, should be based on mutual respect and communication. For example, if your architect tells you that beams must be installed to support the load of your gargantuan open concept living room, thereby doubling the cost of one room, listen to him.
Secondly, trust your intuition. Does the architect reflect and/or relate to your style? Ask to see a portfolio with lots of pictures. Ask for references. Who will be your liaison throughout the project? What are their checks and balances for quality control? Do they carry professional liability insurance?
Thirdly, be honest. Tell them exactly what you want. Don't be passive/aggressive, not in this marriage. Remember, he/she is an architect, not a mind reader.
And lastly, be honest on your budget. It's your money, and the more upfront you are about financial constraints the less likely you are to run into unexpected expenditures. Little known fact: Protecting your confidential information is an ethical requirement for members of the AIA (American Institute of Architects).
The following is a very short list of Atlanta architects and is in no way a top five list.
Dencity has offices in the Old Fourth Ward and specializes in smart and sleek modern design. Led by Staffan Svenson and Bryan Russell, the firm won the Emerging Voices competition for young architects in 2006, and the Liotta residence in Ansley Park was featured on the Modern Atlanta home tour, which was also the first LEED Silver Certified house in Atlanta.
David Butler & Associates, Inc. is committed to architecture that promotes health and well being when art and technology are combined to produce a beautiful, functional building. We are personal fans of Ormewood Park's Eden House, which was certified LEED Gold and Earthcraft Gold.
Gerding Collaborative made our short list for what its previous client, David Freedman, P.E., Chief of Georgia Department of Natural Resources, had to say: Their designs correspond to the program and budget. They are not too proud to admit to mistakes and promptly correct them. Dan's firm is not afraid to push the envelope to explore and develop designs that are on the cutting edge of high performance and sustainability.
Linda MacArthur is a member of the American Institute of Architects, holds a master's degree in architecture from Georgia Institute of Technology, and has made the pages of so many design-centric magazines that she must be doing something right!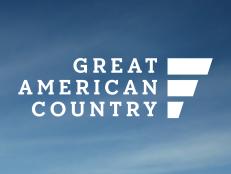 The southern city retains its charm and traditions while adapting to the changes brought with newcomers.