Many of the bungalows built in Atlanta in the 1920s are still standing and are as popular as ever.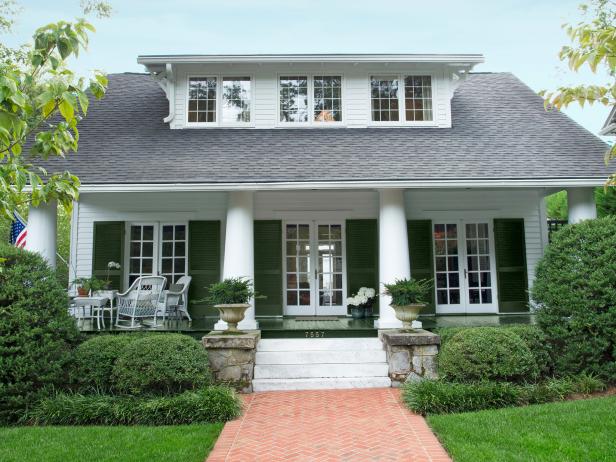 Copy The Curb Appeal: Exterior Value
Increase not only the value of your home but the enjoyment of it by making sure you don't neglect the exterior. Just like first impressions, the curb appeal is the first thing everyone sees!
Photographs by Sarah Dorio
The first bungalow homes popped up in Philadelphia around 1876 as Americans became interested in exploring new forms of architecture. They were eager to put their own stamp on a style of homes that set themselves apart from the European influences most notably seen in Victorian, Queen Anne and antebellum-style homes. These types of architecture represented the opulence of the Industrial Revolution and Americans were ready for a departure.

"The bungalow was the result of the overthrow of Eclecticism in an attempt to apply more simplicity and honesty in style and materials to American homes," wrote Clay Lancaster, an author and noted historian on architecture.

The word "bungalow" comes from India and was derived from the Bengali noun bangla, which refers to a low house surrounded by porches, according to Lancaster.

In the 1890s, bungalows popped up in San Francisco and then trickled down to Southern California, and the term "California bungalow" became part of our architectural vernacular. The style reached its height of popularity in the early 1900s just before the Great Depression, thanks mostly to architect brothers Charles and Henry Greene of Pasadena.

In about 1910 the style hit Atlanta, and its popularity has never waned. You'll sometimes hear these homes referred to as "craftsman," although that term isn't entirely accurate. "Craftsman" is a reference to the Arts and Crafts movement (1860–1910) and is considered an architectural or interior style. Bungalow is a form of house or building only. Consequently, a bungalow can exhibit a craftsman style and can, indeed, be a craftsman bungalow.

Bungalows are generally one-story homes, making them popular for folks who cannot navigate stairs. The homes often exhibit handcrafted stone or woodwork with mixed materials used throughout the structure. Bungalows can either be front-gabled, side-gabled or cross-gabled. They have low-pitched, gabled roofs, wide overhanging eaves, exposed rafters, and a front or corner porch under the roofline. You'll also find tapered or square columns supporting the roof or porch, as well as 4-over-1 or 6-over-1 sash windows.

Many Atlantans are either restoring older bungalows or purchasing newer "neo-craftsman" bungalows constructed by larger production builders or as specially designed custom homes. The Atlanta neighborhoods that have seen this boom in renovation and revitalization are Virginia-Highlands (VA/Hi), Kirkwood/East Lake, East Atlanta Village (EAV), Ormewood and Grant Park. VA/Hi bungalows are amongst the priciest per square foot and start at about $500,000. In Kirkwood there are a few deals to be found and some new construction with price tags starting at around $250,000 and going upwards of $500,000. East Lake is the up-and-comer and a good place to find deals on fixer-uppers. There was a run on bungalows in EAV in about 1995; this resulted in gentrification and inflated values that have since leveled off. Neighboring Ormewood Park homes hover around the $200,000 mark, and west of that in Grant Park you'll find pricey ($300,000 and up) historic bungalows.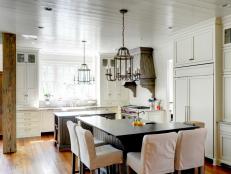 Atlanta has numerous fantastic and talented architects. It is home to Georgia Tech, after all!