Many Atlanta-area residents prefer to live outside the city limits in the suburbs.
Atlanta is surrounded by a patchwork of suburbs. There's not a strong tradition of regional planning, so there's a combination of small cities and unincorporated neighborhoods governed by their respective county commissions. Some residents are organizing to form their own cities: Brookhaven, Sandy Springs and Dunwoody are all suburbs that have set up their own local governments to distance themselves from their respective counties.
There are dozens of suburbs both inside and outside the I-285 perimeter highway that circles the city, many of which are easily accessible from the Interstates and GA 400. Roswell, Woodstock and Alpharetta are north of the city. Doraville, Chamblee, Norcross and Duluth dot the northeastern corridor. Tucker and Forest Park highlight the southeastern quadrant, while Marietta and Kennesaw lie to the northwest.
Peachtree City is a popular choice for suburbanites who want to live southwest of the city. Located about 23 miles from Hartsfield-Jackson International Airport off I-85, the city of 35,000 boasts a strong school system—and McIntosh High School is a perennial soccer powerhouse. The suburb prides itself on a network of golf cart paths that run for ninety miles in the city, and over 9,000 residents own the vehicles for their local transport needs. Both Drop Dead Diva and The Walking Dead television shows do a lot of filming in the area.
Decatur is another suburb known for having one of the strongest school systems in the state. Located inside the perimeter, this city of 20,000 residents offers a town square packed with shops and some of the area's most renowned restaurants and bars. Leon's Full Service, The Pinewood, The Iberian Pig and No.246 routinely turn up on the local "Best of" lists. If you're looking for a suburb that offers a more multicultural experience, Decatur is known for its diverse international population. Plus, its proximity to Emory University and Agnes Scott College has given the town a more progressive flavor.
Sandy Springs is a large suburb (population 93,000+) located on the north side of the city, just outside I-285. It led the charge for newly incorporated Georgia cities in 2005, when the residents voted to set up their own local government after years of feeling they weren't getting a fair shake from Fulton County. The suburb is one of the area's wealthiest with a median income that reaches over $100K per household. Sandy Springs outsources many of its local services to private sector companies and is one of the first cities in the country to so aggressively move away from the traditional model. Schools are still run by the Fulton County system.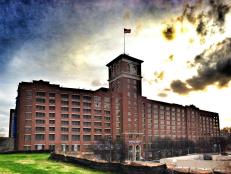 Take a look at five of Atlanta's best neighborhoods and decide which one is best for you.