Cabbagetown Apartments and Real Estate
Trendy lofts and condos are emerging from this Atlanta neighborhood's renaissance.
Cabbagetown, once an enclave of working class families, has in recent years become a trendy place for hip, young adults artists and business executive seeking to live close to downtown Atlanta. The area was once the home of one of the South's first textile processing mills, the Fulton Bag and Cotton Mill building. Surrounding the factory was a neighborhood of small cottages and shotgun shacks. Many of those homes are still standing and have been renovated over the years. However, loft apartments and condominiums in what once were old warehouses have become a popular housing option for residents moving to the neighborhood, which sits just about a mile from downtown.
The Stacks at Fulton Cotton Mill condominiums have become a popular housing choice for many professionals wanting good access to all that Atlanta's downtown has to offer. One-bedroom condos start at around $140,000, and two-bedroom units are priced from around $190,000. Amenities include a pool with sundeck, fitness center, controlled-access entry and great views of Atlanta's skyline.
The Carroll Street Lofts, developed in a renovated commercial building offer one-bedroom lofts in the heart of the neighborhood for around $140,000. These condos are zoned for a live-work lifestyle, and are within walking distance of Agave Restaurant and Carroll Street Cafe.
Older condominiums in smaller buildings are sometimes available for less than $100,000 and will not offer the same amenities as the more expensive properties. However, many of these units have been refurbished and given new appliances.
If you're looking for an apartment to rent, Cabbagetown has a couple of rental complexes. The Fulton Cotton Mill Lofts on Boulevard Southeast (on the same property as The Fulton Cotton Mill condominiums), have loft apartments ranging from $650 to $950 per month for a studio, $712 to $1,500 for a one-bedroom and $848 to $1,700 for a two-bedroom unit. Amenities include a laundry room, fitness center, swimming pool and gated access.
Single-family homes can be found for about $200,000 (sometimes less than that) and some of them have had some updates while still leaving intact such vintage features as heart-of-pine floors and fireplaces. Larger homes (five-plus bedrooms) with state-of-the-art upgrades can cost upwards of $600,000, but most will fall between the $200,000 to $300,000 range. While the square footage is small compared with the more far-flung suburbs to the city's north, residents love the access to downtown, as well as shops and restaurants in the Cabbagetown neighborhood itself.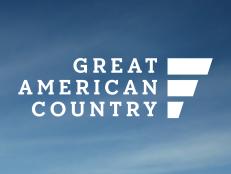 This eclectic community has a strong sense of history.