Decatur, GA: City Schools
This nationally recognized school system employs innovative educational methods.
Decatur, Ga. is known for its strong schools, and the system continues to grow after incorporating innovative educational methods.
City Schools of Decatur is an independent school system that has four elementary schools, one middle school and one high school. The system serves some 4,200 students, and its relatively small size allows the schools to truly be part of the neighborhoods they serve. It also allows for easy communication throughout the system, to keep parents abreast of what is going on in the schools.
More than 70 percent of the school system's teachers have earned advanced degrees, and have an average of 13 years of classroom experience. Students throughout the system consistently earn standardized test scores that are higher than state and national averages. In 2013, the system was named in the top 10 in the nation for technology know-how, awarded by the Center for Digital Education and the National School Boards Association.
City Schools of Decatur was one of the first school systems in the nation to move to a charter system. The neighborhood K-3 schools adhere to the Expeditionary Learning approach, which allows students to learn in a project-centered environment that is tailored to the individual student's ability level.
The 4/5 Academy at Fifth Avenue is an International Baccalaureate World School. The curriculum is inquiry-based and utilizes IB's Primary Years Program, which is designed to foster the development of the whole child, including physical, cultural and emotional development.
Renfroe Middle School also adheres to the IB curriculum. Middle school students participate in a number of sports, including football, baseball, basketball, cheerleading lacrosse, soccer and track. Clubs for middle school students include Academic Bowl, Science Bowl, chess club, art club, Future Business Leaders of America, jazz ensemble, orchestra and chamber string ensembles, and S.T.E.M.C.E.L.L. Club (Science, Technology, Engineering and Math Club to Encourage the Love of Learning).
Decatur High School serves students in grades 9-12 and uses the IB program for high schoolers. In addition, many students are dually enrolled in college courses and take Advanced Placement classes. Students participate in a number of sports, including football, baseball, track, lacrosse, swimming, tennis, volleyball and wrestling.
Eighty-five percent of Decatur High School's graduates continue to higher education after high school, and 85 percent of those students qualify for a HOPE (Helping Outstanding Pupils Educationally) Scholarship.
City Schools of Decatur also has a special partnership with a local preschool, the College Heights Early Childhood Learning Center. This school offers care for infants and toddlers, a pre-K program, and after-school and summer programs. Parents pay tuition for their children to attend the school.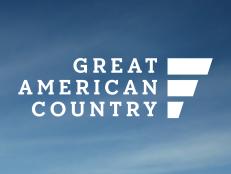 This progressive city is known for its historic bungalows, but you can find new construction too.