Decatur, GA: What It's Like to Live Here
This small suburb of Atlanta is a city unto itself, with a rich history and progressive vibe.
Although Decatur, Ga. is part of the Atlanta metro area, it is a city unto itself, with an identity all its own. At 19,000 people, Decatur sits just to the east of Atlanta, and it has become a favorite of single professionals, young couples and families thanks to its strong schools, low crime rate and beautiful historic homes.
The county seat of DeKalb County, Decatur was founded in 1822 and named after Stephen Decatur, a naval hero most noted for his service in the Barbary Wars and the War of 1812. Even in its early days, residents preferred a small-town feel; when a railroad wanted to make the town the final stop on its line, residents rejected the offer. The railroad then moved to the settlement that would become Atlanta.
After suffering a decline in real estate values during the 1960s and 1970s, Decatur is enjoying a resurgence. Downtown development efforts have led to a popular mixed-use district. The city's downtown is a busy hub, with activities year-round, including concerts in the community bandstand on the square (folks can bring their own picnic), a beach party every June featuring inflatable water slides, and a July 4 celebration that includes the Pied Piper Parade, a concert and a fireworks show. In August, the city hosts the BBQ, Blues & Bluegrass Festival.
Residents and visitors also enjoy "Terrific Thursdays" - special shopping days throughout the year during which downtown's 30-plus stores and restaurants offer discounts and treats.
Each December, the city hosts the Decatur Tour of Homes, featuring homes and other points of interest decorated for the holidays.
Many city residents have chosen to live in the Oakhurst neighborhood on Decatur's southwest side, which has its own shopping village and slate of events.
Also located in the city are the Gallery at South DeKalb Mall and the North DeKalb Mall, both traditional enclosed shopping malls that have undergone attempts over the years to reverse the decline often seen in these types of properties. Both Malls are anchored by a Macy's department store.
Decatur has become well-known as a progressive city with a high level of civic involvement among residents. If you decide to move to Decatur, you'll be made to feel at home pretty quickly, at least on an official level. The city's government offers Decatur 101 classes from time to time, and any resident is welcome to sign up. The classes include a tour of city government buildings and presentations from department heads, a citywide scavenger hunt, and a Q&A with city commission members during a work session.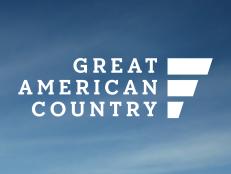 This progressive city is known for its historic bungalows, but you can find new construction too.