Grant Park, GA: What It's Like to Live Here
This historic neighborhood reflects the beauty and character of its namesake park.
When people talk about Grant Park Atlanta, they speak of both the oldest and fourth largest park in the city as well as the historic neighborhood that surrounds it. The 130-plus-acre park is home to Zoo Atlanta, the Atlanta Cyclorama (known as the world's largest oil painting) and Civil War Museum, and attracts some 2 million visitors per year.
The Grant Park neighborhood, which is located southeast of downtown, is as historic as the park itself. Nestled between several other neighborhoods, including Ormewood Park, Cabbagetown, Chosewood Park and Peoplestown, the neighborhood includes the park, Fort Walker and the Atlanta Stockade. Here you can find the Oakland Cemetery, the final resting place of Margaret Mitchell, author of "Gone With the Wind," noted golfer Robert Tyre "Bobby" Jones, Maynard Jackson, Atlanta's first African-American mayor, and more than two dozen other city mayors and Georgia governors. The cemetery also has a section honoring Civil War soldiers.
First established in 1882, Grant Park had over the years fallen into decay because of neglect. In 1996, an effort began to revitalize the park, and the Grant Park Conservancy was formed at the urging of the City of Atlanta Parks Bureau to join forces in protecting and maintaining the park. Today, both the park and the neighborhood are thriving. The Grant Park Neighborhood Association oversees land use, economic development and security patrol throughout the neighborhood.
You'll find an abundance of historic homes, from Victorian Mansions to tidy, 1920s-era bungalows. Residents here stroll brick sidewalks beneath shade trees. Some of the homes sit just across the street from the park.
A diverse mix of people call Grant Park home; its small-town feel and affordable housing options make it a popular address for single professionals, young couples and families. If you are looking for a place to live, you'll find apartments, townhomes and single-family homes. You'll also find plenty of places to eat, with more than 150 eateries, pubs and coffee shops nearby. The shopping district has a selection of shops and boutiques, from cosmetics to art to bicycles. Residents have easy access to local interstates.
In addition to the playground and swimming pool at Grant Park, children can play at Ormond-Grant Park Playground and Phoenix II and Phoenix III parks has athletic fields and tennis courts where both children and adults can get a little exercise. Students who live in Grant Park are zoned for Atlanta Public Schools, and Atlanta Charter Neighborhood School is in the area.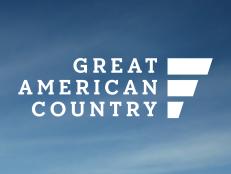 This historic neighborhood offers surprisingly affordable housing options.