Great Neighborhoods in Waldoboro, Maine
Waldoboro's communities range from the historic downtown area to shore-front properties and rural farmhouses.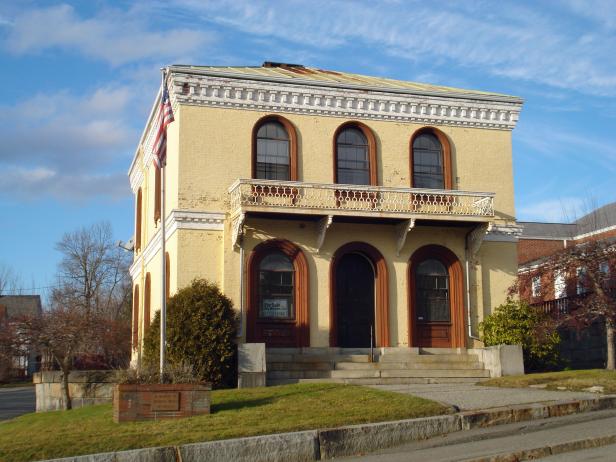 The Village
Known as "the village," downtown Waldoboro is home to charming shops, a cozy bakery and historic homes in a variety of architectural styles. The landmark former Customs House, an exquisite Italianate gem with many fine details and listed on the National Register of Historic Places, is available with an asking price of $345,000 and can be used for either commercial or residential purposes.
People either know of Waldoboro, Maine, and are drawn to its slow-paced country lifestyle or they discover its charms quite by chance. Travelers on a long, leisurely weekend winding their way along the coastal route may veer off the beaten path and find themselves captivated by the number of homes dating to the 1700s and 1800s — Cape Cod and stately saltbox styles — that line the streets leading to the downtown and riverfront and overlooking Muscongus Bay.
Most people who live in Waldoboro choose to make it their primary home, but there is also a "quieter" summer population drawn to the town's bucolic saltwater farms and water-view properties. An added bonus: houses are much more affordable than in the busier and more touristy neighboring towns like Wiscasset and Boothbay Harbor.
Homebuyers in Waldoboro can also look forward to services not always available in rural areas, such as a full-time police force and an emergency medical and ambulance service, as well as a public works department and a transfer station with an active recycling program. A full-time town manager and a Board of Selectmen manage local government affairs. The Medomak Valley High School, serving five towns in the region, is located in Waldoboro, as are the Miller Grade School and the Medomak Middle School.
Dormant since the downturn began in 2007, the real estate market was starting to pick up beginning to pick up in Waldoboro in 2012, with activity concentrated among "short sale" properties in the $100,000 range and among mobile homes.
Downtown Waldoboro is simply referred to as "the village." There, along Main Street, in close proximity to shops, a cozy bakery and tavern, and the town landing, you'll find a range of properties, including a rambling Cape Cod in fine condition — save for requiring more energy-efficient windows — listed in 2012 for $145,000. There is also a lovingly maintained grand Victorian with four bedrooms and five baths, as well as the landmark former Customs House, an exquisite Italianate gem with many fine details and listed on the National Register of Historic Places. The historic 1814 Reed Mansion, home of former governor Isaac Reed and where Maine's statehood and state seal were established, is now a bed-and-breakfast.
Dutch Neck is a more upscale area jutting out into Muscongus Bay, known for its saltwater farms, sweeping views and summer colony. Properties tend to include a lot of acreage and home prices in 2012 ranged from $200,000 to $900,000 or more.
Next to Dutch Neck is the less populated Gross Neck: Not considered as swanky as Dutch Neck, but boasting beautiful vistas and shorefront properties that can be had more reasonably than those on Dutch Neck.
For those interested in a more rural way of life, North Waldoboro features farmhouses and wide-open spaces and properties available, with prices depending on the amount of acreage.