Houses for Rent in Atlanta, Georgia
Ready to rent a house in Atlanta? Let us help you find the best neighborhood for your needs.
If you're looking for a house for rent in Atlanta, you're in luck. There are some great offerings in the city at very reasonable rates.
After the Great Recession, investors saw Atlanta as the perfect market for buying foreclosed homes to rent. It changed the landscape of rentals—what was once primarily a homeowner's market is now an investor's market.
It allows big investment companies to determine rates, decreases the inventory of individual owners and can make it more difficult for people with not-so-great credit scores to rent. (Where you could once work with the homeowner in special cases, it's much harder to bargain with a large investment firm.)
But there's still excellent inventory available and rental homes are still very affordable. When we cruised the listings, we saw everything from a two-bedroom bungalow for $750/month in West End to a six-bedroom ranch in Buckhead for $4,200/month.
Rentals in the area are split about 50/50 between single-family and multi-unit homes, allowing for a variety of lifestyle options. Town homes and condos are great for singles or downsizing couples. For professionals with larger families who need temporary housing for a job (or for those needing space until a permanent home is available), the single-family home is the perfect fit.
If you've got kids and need a great school zone and easy access to shopping, consider Buckhead. Lenox and Phipps Plaza Malls are nearby, and the public schools here are among the city's best. If you want a neighborhood closer to downtown, try Castleberry Hill—but be aware that the school ratings aren't as good as other areas, making this location better for singles or couples without kids.
To find homes, check a variety of services, from the national search sites like Zillow, Trulia, and Craigslist to local outlets such as the Atlanta Journal-Constitution classifieds and the Atlanta section of realtor.com.
Many real estate agencies have an agent that focuses on rentals, and they can be a great resource—especially if you don't know the city. They often have access to rentals that aren't yet on the market and are experts at matching renters with spaces.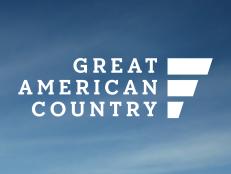 The southern city retains its charm and traditions while adapting to the changes brought with newcomers.