Local Life and Lore in Sarasota
Fit in with the locals by getting to know Sarasota secrets.
What's the 941? Sure it's the area code for the Sarasota County area, but it's also what locals say when they want to know what's shaking in town.
Purple Cow: Mention "purple cow" in Sarasota, and everyone knows you're not talking about the poem or the ice cream soda. Instead, the grape-colored building set along Sarasota Bay is the Van Wezel Performing Arts Hall. There you can see everything from a Broadway musical to a symphony orchestra to a guest lecture by former Soviet President Mikhail Gorbachev. And by the way, it's pronounced Way-zel, not Weasel. Another dead giveaway if you're a local or not.
SRQ: SRQ is the code airlines use to designate Sarasota Bradenton International Airport. But it's now become the code name for everything Sarasota. If someone asks, "What's happening in SRQ," you'll know just what they mean. There's also a popular local magazine with the same name.
Tamiami Trail: Back before the days of interstates zipping motorists from place to place, the Tamiami Trail, or U.S. Highway 41, was the main way to get from Tampa to Miami. Mom-and-pop motels and roadside attractions popped up along the route. While residents in places like Tampa now simply call it U.S. 41, in Sarasota it still bears its old name, and locals will talk about houses being "east of the Trail" or "west of the Trail."
Marina Jack: Sure it's the name of a popular waterfront restaurant and marina downtown on Sarasota Bay. But if a local says: "Meet me at Marina Jack's," be sure to ask exactly where they mean, because it is used interchangeably with the entire Bayfront Park area.
Stone Crab season: Oct. 15 is a date to be remembered in Sarasota. It doesn't mark some big battle or famous person's birthday, but does mark the opening of the stone crab claw season. Snorkelers and divers prepare in advance, setting up "stone crab mansions" –- cinderblock structures where the crustaceans like to gather –- then mark the location with GPS. When the calendar flips to Oct. 15, the harvesters take to the water, filling up their buckets with tasty stone crab claws, while the crabs are set free to grow new claws for another harvest.
Ringling College of Art and Design and New College of Florida: Despite its demographics, Sarasota has carved out a niche for itself in the college scene. Founded in 1931 by circus magnate John Ringling, Ringling College of Art and Design has evolved into one of the country's premier schools of its kind. In 2006, BusinessWeek named it one of the top 60 design schools in the world, and its computer animation program has been ranked best in the world by 3D World magazine. Meanwhile, nearby New College of Florida, the state's "Honor College for the Liberal Arts," is known for its independent research and student-drive curriculum. Publications like U.S. News & World Report and The Princeton Review also rank it among the top of the class.
Learn More About Sarasota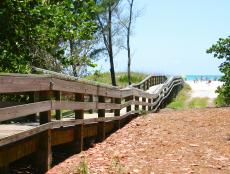 Naples, Florida is a coastal city of wealth as well as a city of philanthropy, and it's about 100 miles south of Sarasota.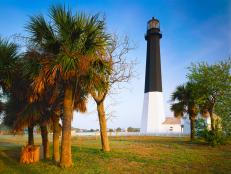 Find tips and ideas to make your visit to charming Tybee Island a fun-filled one.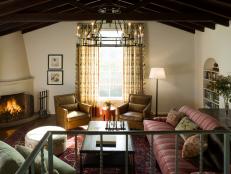 Know key terms and learn how to speak like a local in Santa Fe.