Ormewood Park Apartments and Condos
Close to downtown, this neighborhood has a mix of apartments, condos and houses.
For in-town living, Ormewood Park Atlanta has a large range of options, whether you're interested in an apartment, condo or single-family home.
If you're looking for a condominium in this small neighborhood, which lies just to the east of Grant Park inside Atlanta's Perimeter, most of what you'll find will be one-bedroom units. Prices for these condos range from just over $50,000 to around $180,000, but the lower-priced sales are generally foreclosures. On the higher end of this price range, you can expect your condo community to have such amenities as a swimming pool, fitness center and controlled-access security.
One of the Ormewood Park neighborhood's popular developments in Glenwood Park, located in the neighborhood's far northeast corner. This New Urbanism, mixed-use community offers a pedestrian-friendly setting with a mix of residences, from small condos located above shops, to custom single-family homes. Retail and office space, parks and a swimming pool are part of the mix here, with a feel that beckons back to the small towns of generations past, before the automobile become the driving force of development and suburban sprawl crept into cities. In Glenwood Park, single-family homes range in price from around $400,000 to about $800,000. Condominiums and townhomes are priced from about $430,000 to $680,000.
Glenwood East apartment community sits adjacent to Glenwood Park, and offers studio, one-bedroom and two-bedroom units in a mid-rise setting. Rent ranges from about $975 to $1,400 per month, and amenities include a fitness center with yoga room, swimming pool, controlled access to buildings and a skyline lounge with views of downtown Atlanta.
Glenwood Green is another nearby community offering eco-friendly affordable rates. To qualify, residents must meet income requirements for the Low Income Housing Tax Credit. Floor plans include one-, two- and three-bedroom units and rent is based on income.
Another large apartment complex in the neighborhood is Enso, with one- and two-bedroom units renting for $1,000 to $1,800.
You can also rent or purchase a single-family home or townhome in Ormewood Park. Monthly rental rates start at about $1,200 and go up to around $2,700 per month, depending on size, number of bedrooms and updates in the home.
If you're looking to purchase a single-family home, you can find fixer-uppers for under $100,000. On the high end, expect to pay close to $500,000 for a three- or four-bedroom home with custom features and updates. You'll find many homes in the $250,000 to $350,000 range, generally with two or three bedrooms. Some of the homes in this price range are fully restored, 1920s-era bungalows.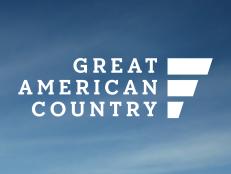 This family-friendly neighborhood has grown as people move back to the city.