Profile: Jacksonville, Florida
Key facts and figures for this Atlantic Coast city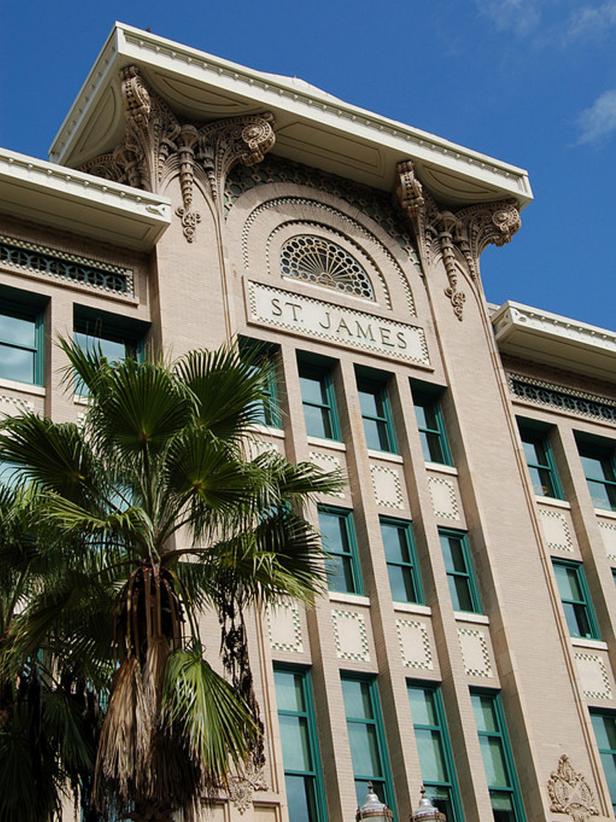 St. James Building in Jacksonville, Fla.
Downtown Jacksonville is home to the one of the largest collections of prairie-style buildings outside the Midwest, thanks in part to architect Henry John Klutho, who helped rebuild the city after the Great Fire of 1901. Klutho, a student of Frank Lloyd Wright, designed many buildings still standing in downtown Jacksonville, including the St. James Building. Originally designed as a mixed-use building containing the Cohen Brothers Department Store, the St. James now houses Jacksonville City Hall.
Major Airport: Jacksonville International Airport
Companies With a Major Presence Here: The U.S. Navy, Vistakon, Blue Cross Blue Shield, Baptist Health System, Publix, Citibank, Bank of America
Perched along the St. Johns River and flanked by the Atlantic Ocean, Jacksonville is Florida's largest city. The First Coast, as it's known, is a water-lover's destination. It's also home to fine shopping, fabulous restaurants, several museums and a downtown revitalization that has brought nightlife, art and music to the city's core.
The city is home to the NFL's Jacksonville Jaguars as well as white-sand beaches. Exceptional fishing, surfing and golf make it a premiere destination in which to live and play.
Jacksonville sprawls over 874 square miles, making it one the largest U.S. cities in terms of land area. It's also a major East Coast center of U.S. Navy operations with two naval installations that are home to an arsenal of air and sea power. Duval County encompasses Jacksonville as well as the separate beach communities of Mayport, Atlantic Beach, Neptune Beach and Jacksonville Beach.
St. Marys and St. Simon's islands in Georgia and Amelia Island, Fla., are nearby, too, so there's no shortage of beachy weekend escapes. Savannah, Ga., is a two-hour drive north and Daytona Beach, Fla., is an hour and a half to the south.