Profile: Kansas City, Missouri
Get a brief overview of this Midwestern city that some call the Heart of America.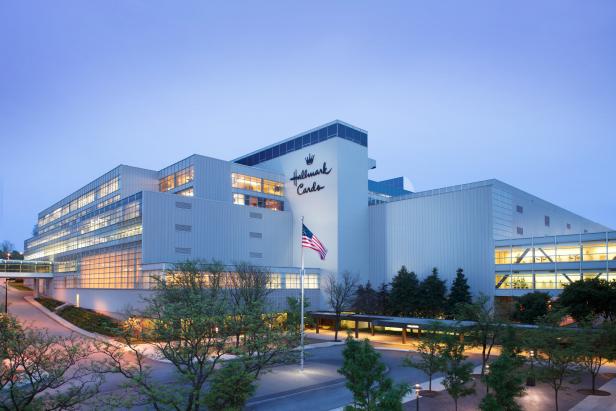 Hallmark Headquarters in Kansas City, Mo.
"On January 10, 1910, a teenager from Nebraska stepped off a train in Kansas City, Mo., with little more than big dreams and two shoeboxes of picture postcards." Want to know how this story turns out? Just open your mailbox in December. That sentence opens the corporate history of Hallmark, the greeting-card giant still run by the grandsons of that teenager, Joyce Clyde Hall -- and still going strong in Kansas City, sending millions of messages of good cheer at the holidays and all year long.
Population: Kansas City, Mo., 445,000; 2 million people in metro
Major Airports: Kansas City International Airport, Kansas City Downtown Airport
Significant Employers: Several of Kansas City, Missouri's largest employers include the Kansas City School District, Hallmark Cards and American Italian Pasta. Other employers with a major presence in the metropolitan area include Sprint, Ford Motor Company, Federal Express, H& R Block, Proctor & Gamble, Interstate Bakeries, AMC Entertainment, and Black & Veatch.
KC, City of Fountains and Heart of America are all nicknames for Kansas City, MO., and the nation's most centrally located major metropolitan area. Residents of adjacent Kansas City, Kan., and cities such as Westwood, Overland Park, and Lenexa, Kan., or Independence, Lee's Summit, and Gladstone, Mo. also consider themselves Kansas Citians.
Set amidst gently rolling hills on the south bank of the Missouri River, Kansas City offers 11,000+ acres of parks and greenways, dozens of lakes, and more than 200 public fountains. Country Living magazine says "...this pretty, sophisticated city is one of the Midwest's best-kept secrets." A cost of living and median home prices below the national average, and multiple award-winning school districts also make this area a great place to raise a family.
The urban core is experiencing its greatest revival in more than 50 years, with 1,000 new downtown housing units, expansive entertainment, restaurants and shopping, and new corporate and government buildings. The metropolitan area hosts more than 65 performing arts organizations, several casinos, the nation's second largest working train station and the National World War I Museum. It's not just a 'cowtown' anymore.