Roswell, Atlanta: What It's Like to Live Here
Roswell, Ga. is popular among families seeking outdoor activities and fine public schools.
When people started making "listicles" and top 100s of the best places to raise a family in America, the city of Roswell popped up often. Wide, tree-lined streets with blooming dogwoods and majestic evergreens, and a historic square, set the backdrop for this unique little big town. Located about 20 miles north of downtown Atlanta, it is one of the area's most family- and pet-friendly suburbs. Real estate is affordable, but it does have its share of million-dollar mansions, and crime rates are low. And although Roswell is the eighth largest city in Georgia, it maintains a decidedly small-town feel.
Roswell is also home to several historic houses from the Civil War era, such as Bulloch Hall, an 1839 plantation that was once the home of Theodore Roosevelt's mother. As Roosevelt was a noted conservationist and advocate of public parks, it is befitting that Roswell has upwards of 18 parks including Vickery Creek, which is a branch of the Chattahoochee River National Recreation Area and a component of the National Park System.
As these parks are made up of some 800 acres of green space, Roswell residents get outside and do it often. The city sponsors numerous athletic leagues for tennis, soccer, swimming and running, to name a few. Roswell also boasts many highly rated public schools. For example, Fulton Sunshine Charter Elementary School, Mountain Park Elementary School, Sweet Apple Elementary School, Crabapple Middle School and Hembree Springs Elementary School all scored a nine or better on Great Schools. Additionally, there are at least 37 private institutions and educations centers within the city limits.
With Roswell's proximity to Atlanta, events outside the city are easily enjoyed though most tend to stay within the Roswell city limits for entertainment. There are many festivals, classes, and exhibits for all ages taking place all year long. Many occur at the historic Barrington Hall, the original home of Roswell's founder Roswell King. Purchased by the city in 2005, the home is open to the public and recognized as one of the finest examples of Greek-Revival architecture in the United States. Barrington Hall also has three beautiful gardens for the public to enjoy.

Gaining in popularity is the Alive After 5 summer festival, which draws folks from outside the city to enjoy live music, food, dancing, wine tastings and general socializing. Several weekend farmers' markets and the Taste of Roswell draw in the "city folk" to the town's historic and charming square. More than likely, though, you'll be encountering your neighbors, their kids and the family dog, and that's why people live in Roswell, Ga.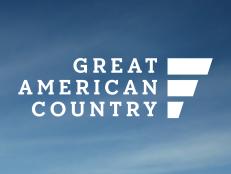 The city of Roswell is a family-friendly town north of Atlanta with great public schools and lots of outdoor activities.