Sandy Springs Restaurants
You may find the diverse cuisine options in Sandy Springs surprising. We find them delicious.
Dining out in Sandy Springs can be a treat. One thing we find surprising is the number of unique restaurants that are found in the area, ones that you'd think would be located downtown or off the beaten path. Perhaps it is the concentration of corporate offices that allow for this plethora of popular Chinese, sushi, Middle Eastern and Mediterranean fare. And it should be noted that many of these places prices do reflect the appreciation of an expense account.
At the top of our list is Rumi's Kitchen, a Persian restaurant that always seems to be bustling. The owner and chef Ali Mesghali took a chance when he moved from a cramped 74-seater location to the current 6,000 square foot space. His gamble paid off and he packs them in almost every night. People come for the lamb kebabs drenched in sweet-and-savory flavors, the fresh-baked breads, fragrant khoreshes and the crowd-pleasing sea bass. Mesghali also offers a chef's seating in which he prepares a true Persian meal for the bolder diner.
The Flavor Cafe and Mirage are two other highly popular Persian eateries. Flavor Cafe serves breakfast, lunch and dinner and also boasts a takeout bakery and they cater. Mirage, you may find, is more vegetarian-friendly than Rumi's kitchen.
Sushi Huku is another place we recommend letting the chef take care of you. They know what is best and want you to enjoy different tastes. The standard rolls and sashimi will satisfy but it's the off-the-menu delights that will blow you away. Located on Powers Ferry Road in an unassuming strip mall near a Publix grocery store, Sushi Huku with its minimalist interior is sure to become a favorite.
You can still find a great and reasonably priced meal sure to appeal to less exotic tastes. Throughout the summer, food trucks roll into town, showing up in different locations all over Sandy Springs, including Kudzu Antiques, one of our favorite eclectic shops. Café Sunflower has been firing up the tofu since 1994 and shows no signs of slowing. Regulars will tell you to order carefully and get recommendations from your server. If you don't think meatless dishes can be satisfying, tell them what you like and they will make suggestions.
Vegetarians also have a distinct fondness for the Flying Biscuit Café, which also caters to the gluten-free diet and diners with children. Folks go for the biscuits and they come back for the fried green tomatoes and the grits. The Egg Harbor Cafe is also local favorite for breakfast. Diners rave not only about their amazing pancakes but the impeccable service as well. Good food and good service? We like it!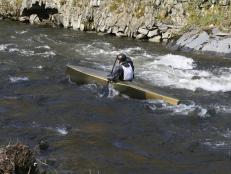 Friendly to families and corporate executives, Sandy Springs is a nice place to live in Atlanta.