Smyrna, GA, Apartments and Real Estate
This Atlanta suburb offers a range of affordable housing options.
If you're looking to move to Smyrna, Ga., you'll find a range of affordable options, from condominiums for less than $100,000 to million-dollar estates.
Because it is located outside of Atlanta's "perimeter," or Interstate 285, what you lose in big city life you gain in square footage for your dollar. But getting to and from Atlanta is still relatively easy for commuters on I-285 via Atlanta Road SE, Paces Ferry Road SE or Spring Road SE. And Smyrna, a city of about 50,000 people, offers plenty of shopping, dining and outdoor activities for those weekends you'd rather stay close to home.
If you're looking to rent an apartment, Smyrna's top complexes offer lots of amenities. The Villages at Lake Park is a cluster of five communities with swimming pools, tennis courts and a private club. Units offered include studios, one-bedroom and two-bedroom apartments, with rents ranging from $598 to $1,387. Highlands of West Village, part of a master-planned, mixed-use community, offers studios through three-bedroom units ranging from $975 to $2,050. Amenities include a pool and meditation garden. Vinings Corner on Paces Ferry Road has one- and two-bedroom units available, renting for $819-$1,243; it includes a swimming pool and tennis courts.
If you're looking to purchase, you'll have a lot of options. Smyrna's median home price is around $225,000, with both single-family homes and condos available in a wide range of prices.
One Ivy Walk, a four-story, brownstone-inspired gated community with a pool and clubhouse with fitness center. Listing prices are in the $550,000 range for a three- or four-bedroom. The complex offers easy access to interstates, shopping and walking trails.
Paces Walk, another gated community, offers great access to I-285 while being within walking distance of shopping and restaurants. Three-bedroom units are available for around $500,000, and some units have a fourth-floor sky terrace.
In the $300,000 to $350,000 range, you will find many choices, including Town Park at West Village (a new live-work-play community currently in development), Vinings Ridge, Vintage Square and Creekside at Vinings. Many communities offer easy access to shopping areas and the Silver Comet Trail, a popular walking and biking trail.
In the $150,000 to $250,000 range, larger communities include the Flats at West Village and Olde Ivy. Smaller condos can be found for as little as $30,000, in some developments, including Parkview Commons, and Bridge at Mill Pond. Some of these are "as-is" properties needing extensive repairs, so be sure to do your homework.
Single-family homes are available in a wide range of prices, from under $100,000 to million-dollar mansions. Many communities have a swimming pool and tennis courts available to residents, but you can expect to pay at least $500,000 for those homes.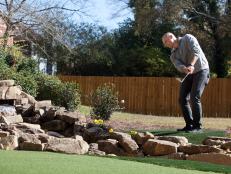 Affordable homes and quaint shopping districts help this Atlanta bedroom community stand on its own.