Smyrna, GA: What It's Like to Live Here
Affordable homes and quaint shopping districts help this Atlanta bedroom community stand on its own.
With a population of about 51,000, Smyrna, Ga. is one of many communities lying outside the perimeter of Atlanta's downtown. Its location attracts families, thanks to its access to the city's amenities while providing a more affordable range of housing options than can be found closer to downtown. And if you don't feel like going into the "big city" for something to do, you don't have to: With its walking trails, parks, shopping and dining village in addition to its festivals, Smyrna offers plenty to do.
Known as The Jonquil City, Smyrna is located in Cobb County, about 10 miles northwest of Atlanta. It is sometimes referred to "Smynings" by locals, thanks to its proximity to the unincorporated community of Vinings. The city offers residents who commute to and from downtown Atlanta easy access to the Perimeter, or Interstate 285, via Atlanta Road SE, Paces Ferry Road SE or Spring Road SE.
If you're looking for a place to live in Smyrna, you'll find a lot more options than you will in the neighborhoods closer to downtown, from condominiums to million-dollar estates. Smyrna's children attend Cobb County Public Schools or one of several private schools nearby.
Residents enjoy shopping in the city's Market Village area, developed in 1991 with the goal of creating a more defined downtown. Amenities include a community center, public library and retail and residential development. West Village on Atlanta Road also offers a number of shops and restaurants, surrounded by pedestrian-friendly streets.
Smyrna is also home to a number of special events throughout the year. Market Village has open-air concerts and festivals, including the Spring and Fall Jonquil Festival each April and October. Your family can attend Casper's Friendly Castle, a Halloween party for children, and Santa Claus' special welcome into the holiday season, complete with the lighting of a large Christmas tree on the Village Green.
The city's 10-acre Taylor-Brawner Park, has a playground, gazebos, walking trails and amphitheater. The park is also home to two restored historic buildings. The Taylor-Brawner House onsite is available for special events, and Brawner Hall, a former mental hospital, now houses a couple of city departments and has meeting rooms available for rent.
Smyrna is also home to part of the Silver Comet Trail, a Rails to Trails project that provides a motorcar-free paved trail for bicyclists, walkers, joggers, inline skaters and horseback riders. The trail travels from Smyrna west for about 61 miles to the Georgia/Alabama state line, following the abandoned railroad line once traveled by the Silver Comet Passenger train.
Smyrna leaders continue to work toward the city's economic development. The city recently purchased and tore down a crime-ridden, 94-building apartment complex, and the 48-acre site is slated for redevelopment. Another new project, an 82-acre mixed-use development called Riverview Landing, is planned along the Chattahoochee River.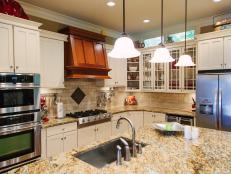 This Atlanta suburb offers a range of affordable housing options.