Things to do in Grant Park Atlanta
There's no shortage of things to do in this historic village.
Whether you're a resident or visitor, you'll have plenty to do in Grant Park. And it's no surprise that many of the activities available center around this neighborhood's crown jewel, Grant Park.
At just over 130 acres, the city's oldest park (and fourth largest) offers walking trails, a playground, athletic fields, picnic areas and lots of beautiful landscaping. On a hot summer day, take a dip in the Grant Park Pool, which is operated by the city's parks and recreation department.
Atlanta is steeped in history, and the Atlanta Cyclorama and Civil War Museum is a good place to start. The cyclorama is the world's largest oil painting, a work done by artists from Germany in 1885-1886. You can see artifacts from the Civil War period, and the Texas, a steam locomotive, played a key role in the Great Locomotive Race of 1862, in which Confederate soldiers took back a locomotive stolen by Union soldiers.
Grant Park is also home to Zoo Atlanta, which was founded in 1889 after a failed travelling circus abandoned its animal. Today, the zoo is home to an array of animals, a petting zoo, educational programs and a splash fountain. Small children can also enjoy a playground onsite. The zoo is open every day except Thanksgiving and Christmas.
Another historic site in the Grant Park neighborhood is the Atlanta Stockade, which was at one time the largest jail in the state. The compound consists of the jail, built in Neoclassical and Gothic styles, a blacksmith shop, and stable and the remnants of an additional building. Over the years, the prison has served as a storage warehouse, school and apartments.
Tucked in the northwest corner of the neighborhood is Oakland Cemetery, the final resting place of Margaret Mitchell, author of "Gone With the Wind," noted golfer Robert Tyre "Bobby" Jones and Maynard Jackson, Atlanta's first African American mayor, and more than two dozen other city mayors and Georgia governors and many Civil War soldiers. Tours given through the cemetery tell their stories.
Each August, the Grant Park Summer Shade Festival welcomes artists, musicians and food vendors to the park for a weekend celebration. Festivities include a 5K run, farmer's market and children's activities. The neighborhood also hosts home and garden tours, in the spring and during the holiday season in December.
If you're looking for a place to eat in Grant Park, you'll find no shortage of options. Six Feet Under pub offers Tex-Mex, seafood and local fare. Ria's Bluebird Cafe is open for breakfast, brunch and lunch, with a focus on Southern fare. Augustine's gastropub has a large menu of pub food, including burgers, salads and sandwiches, plus a wide selection of beer, wine and cocktails.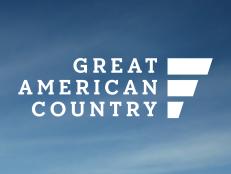 This historic neighborhood offers surprisingly affordable housing options.