Things to Do in Roswell, GA
We are fond of the historic treasures in Roswell, the town square and the endless outdoor activities.
If you are looking for fun things to do in Roswell, you'll find that there is no shortage of fun to be had. The family-friendly city boasts 800 acres of parks and recreation, a town square with shopping and restaurants, and several historic homes that host daily classes, monthly gatherings and yearly festivals. Whether shopping is your thing or you are more into the thrill of the great outdoors, the historic town of Roswell has it all.
One of our favorite places to go in Roswell is the Greek Revival structure called Barrington Hall, which was home of Roswell's founding father Roswell King. Not only is it a rare piece of historic architecture, but it also has meticulously maintained boxwood-lined gardens open to the public. The opulent home sits on one of the highest points in Roswell and was painstakingly restored to its original grandeur. Many of the family's furnishings and possessions dating back more than 160 years are kept there and are on display to visitors. Cooking classes, cocktail parties and even a Beatrix Potter-themed tea party for kids are held at the grand home. The Lavender Festival is quickly becoming a popular tradition and every time we turn around, there is something new and fun to do at Barrington.
Another popular Greek Revival structure belonged to Major James Stephens Bulloch, whose daughter gave birth to Theodore Roosevelt. Known as Bulloch Hall, the mansion now is host to many pre-war artifacts and even has a children's museum room. There are classes on gardening, a yearly Magnolia Ball and an Oktoberfest celebration called Sip of the South, but it is Christmas when the home truly gets to shine. Throughout the month of December there are many activities including a candlelight tour, a Christmas high tea, Christmas carolers, and even a wedding reenactment of Theodore Roosevelt, Sr. and Mittie Bulloch, complete with bridesmaids and Christmas bouquets.
Of course we cannot forget the 18 parks and recreation centers in the city of Roswell. The possibilities are endless–hiking, rafting the Chattahoochee River, biking or taking your four-legged friend to an off-the-leash dog park. There is also an adorable town square where a farmer's market takes place on weekends, in addition to many dining options and the other favorite outdoor sport of shopping.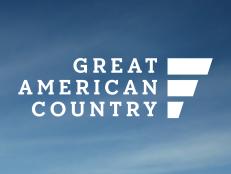 The city of Roswell is a family-friendly town north of Atlanta with great public schools and lots of outdoor activities.