This quiet Atlanta suburb has lots of housing options.
If you're looking for a place to live in Tucker, Georgia, you'll have a mix of apartments, condos and single-family homes from which to choose, and you'll find prices a bit lower than in neighborhoods inside the perimeter.
Madison at The Arbors on Arbor Circle has one- and two-bedroom apartments renting from about $560 to about $820 per month. Amenities include a swimming pool, fitness center and covered parking.
Marquis Glen Apartments on Lawrenceville Highway has one-, two- and three-bedroom units available for rent, with prices ranging from $590 to $830 per month. Amenities here include a swimming pool and playground. Some apartments have a fireplace.
At Somerset at the Crossing on Summerwalk Parkway, rents start at about $600 per month for a one-bedroom apartment, up to $955 per month for a three-bedroom unit. Amenities include a swimming pool, pet park, fitness center and playground.
Legacy Commons on South Norcross Tucker Road has one- and two-bedroom units renting from about $500 to $700 per month. Amenities include a swimming pool, tennis courts and covered parking.
The majority of condos for sale in Tucker cost less than $100,000. Some of them are foreclosures. Kennersly Close has two-bedroom condos listing between $80,000 and $100,000. At Huntington on Lavista Road, a four-bedroom condo lists for about $160,000.
If you're looking for a luxury condo, you can find a few here. Newer three-bedroom townhomes on Morningstar Lane are listed for $200,000 to $300,000 and include gourmet kitchens and garages.
Chelsea Commons, a condo community located off Brockett Road just past Lavista Road is a has units built in a Victorian style that list for about $115,000, for a two-bedroom unit.
Dillard Crossing, close to Lawrenceville Highway, has two-bedroom units for around $110,000. These brick townhomes are in a gated community with a swimming pool.
If you're looking to buy a single-family home, you'll get a lot for your money in Tucker. The median home price is about $150,000, and most homes are in established neighborhoods with mature trees, which isn't often found in other suburbs in the area. On the high end, you can find a large four to six bedroom custom home for around $500,000. For closer to $150,000, you can find a tidy rancher in a nice-sized yard with two or three bedrooms. Some of these properties are in need of upgrades and sold as investor opportunities, so if you're willing to put in a little elbow grease, you can find a bargain.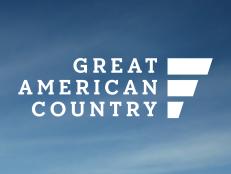 This family-friendly suburb of Atlanta lies just outside the northeastern tip of the perimeter.