How to Make Seafood Cioppino
This one-pot (Dutch oven recommended) seafood stew can be made at home, but tastes even better when made over an open flame at a campsite.
Although this dish has a lot of ingredients, it is quite simple can all be cooked in a Dutch oven, it also can make more than enough food for a big group of fellow campers.
1 pound shrimp
1 pound clams
1-1/2 pounds mussels
1 pound cod
1 pound tilapia
onion
(4) garlic cloves
(2) tomato
32-oz tomato puree
16-oz lobster stock
(2) cups white wine
olive oil
chili powder, oregano, parsley to taste
loaf of bread for dipping
You'll want to cook this dish on coals from wood, so get your fire started in advance of actually wanting to cook the meal. Once the coals are ready to go, place the Dutch oven in the fire pit and coat the inside of the pot with olive oil. While you are waiting for the oil to heat, start chopping the onion, garlic and tomatoes. After five minutes or so, throw the chopped onions, garlic and tomatoes into the pot.
When the onions are brown, add the white wine, lobster stock and tomato puree. At this point, cover the Dutch oven and let it simmer for ten minutes.
In the meantime, cut the fish into cubes.
After ten minutes, add the fish to the Dutch oven and allow it to cook for five minutes. And last but not least, add the shrimp, clams, mussels and spices; allow this to cook for another nine minutes while stirring the entire mixture. And that's it, serve in bowls and use a slice of bread to soak up the soupy base!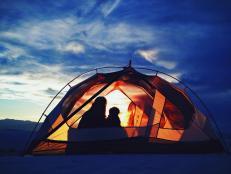 Don't let a tight budget hold you back from traveling. Learn the secrets for finding free places to camp and tips for saving money on the road.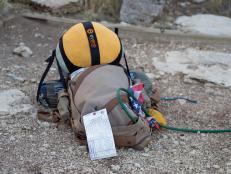 Outdoor gear can cost a fortune. Learn what's worth the extra cost and what you can spend a little less on.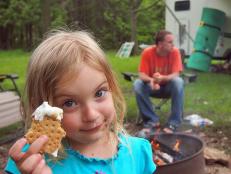 Camping with kids can create lifelong memories, but if you let them sit idle for too long, you'll soon hear "I'm bored". Don't let that happen. Check out these fun ideas to keep your little ones occupied and enthralled.