Experience St. Patrick's Day in 5 Cities
While Ireland is the best place to celebrate St. Patrick's Day, cities throughout the United States do their best to live up to the Irish hype.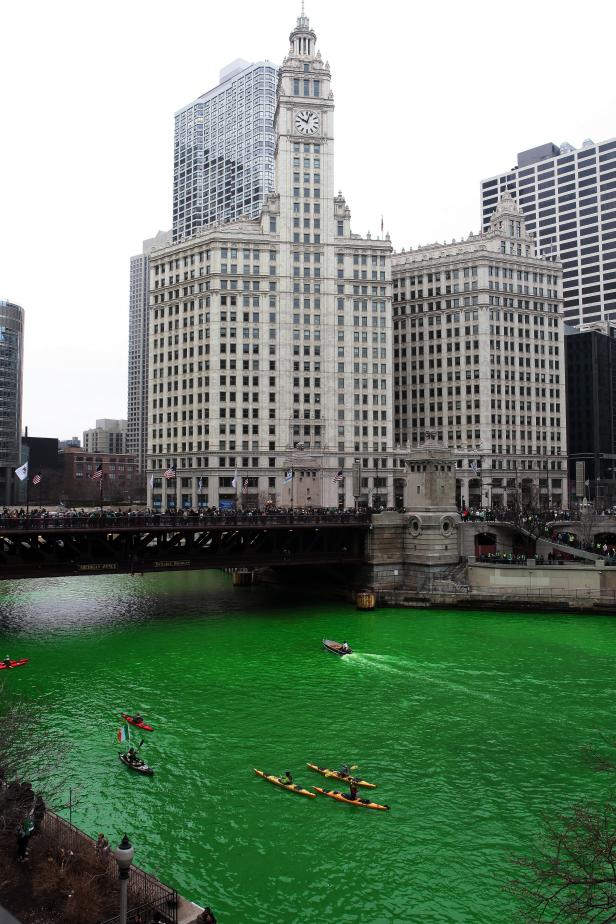 St. Patrick's Day in Chicago
The Wrigley Building is shown as Chicagoans lined along Upper and Lower Wacker Drive and the Riverwalk, after members of Plumbers Local 130 U.A. poured environmentally safe orange powder along the Chicago River turning it green for St. Patrick's Day in Chicago, Illinois on March 12, 2016. (Photo By Raymond Boyd/Getty Images)
Getty Images/ Raymond Boyd
The water runs green in Chicago come St. Patrick's Day. Built largely by Irish immigrants, The Windy City colors the Chicago River a bright emerald green to celebrate. The river dying is followed by an over-the-top St. Patrick's Day Parade, now in its 60th year, featuring everything from Clydesdales to Irish dance troupes, and ending with an all-out street party. This year's festivities are scheduled for March 14.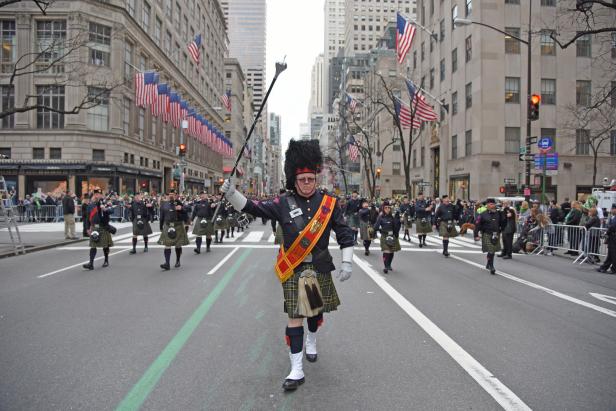 St. Patrick's Day in NYC
Drum major leads band along Fifth Avenue. Thousands of spectators lined Fifth Avenue to witness Mayor Bill de Blasio march for the first time in the nation's oldest & largest St Patrick's Day parade in recognition of the Lavender & Green Alliance, an LGBT group, marching officially for the first time along Fifth Avenue. (Photo by Andy Katz/Pacific Press/LightRocket via Getty Images)
Getty Images/Andy Katz/Pacific Press
The Big Apple loves a good party and it delivers on St. Patrick's Day. The city's first St. Patrick's Day Parade took place in 1762 and continues along the same route down 5th Avenue. You won't find floats or balloons in this parade, however. The march is made up of Irish kilts, bagpipes, step dancers, first responders and school bands, adding up to more than 200,000 marchers. The parade route also happens to pass an Irish pub or two along the way.
Savannah is home to the second largest parade in the world on St. Patrick's Day, and it seems all of Georgia shows up for the party. The entire city is draped in green — even the fountains — as revelers tailgate and wait for the St. Patrick's Day Parade to begin. As the day turns into night, the city's Irish pubs continue the party well into the early morning hours.
If you find yourself on the West Coast, head to San Diego for one of the city's largest single-day events. Covering 80,000 square feet of its downtown blocks with artificial green turf, America's Finest City welcomes more than 120 entries for the St. Patrick's Day Parade. Partygoers can also find festivals and even "Smiling Irishmen" contests throughout the city. This year's celebration will take place Saturday, March 14.
For at least one day, the Valley of the Sun leaves its desert landscape behind in favor of the greens of Ireland. The city hosts its annual Saint Patrick's Day Parade and Faire, featuring Irish step dancers, bagpipers and marching bands. The fair follows the parade, where entertainment is provided by Celtic rock bands and Irish dancers. With an area for kids to enjoy pony rides, face painters and a petting zoo, there is something for everyone in Phoenix.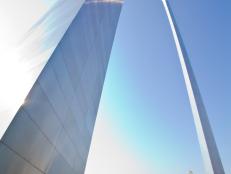 Find the St. Louis neighborhood where you can make yourself at home with this guide.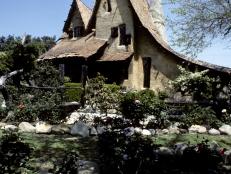 If you want to keep your wee ones happy, healthy, safe and full of the Halloween spirit, here's the local lowdown.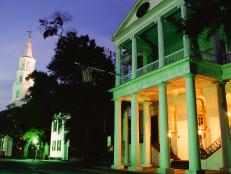 Locals share the perks and drawbacks of living in 5 spooky cities.