Enjoying the outdoors doesn't have to mean sacrificing the comforts of home. Hit the road with Great American Country and take a look at these Vintage RVs!
Dierks Bentley's Restored Airstream 02:59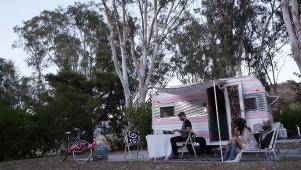 Now Playing
Vintage-Style Camping Tips 02:27
Have fun on your road trip by camping and entertaining with a retro twist.